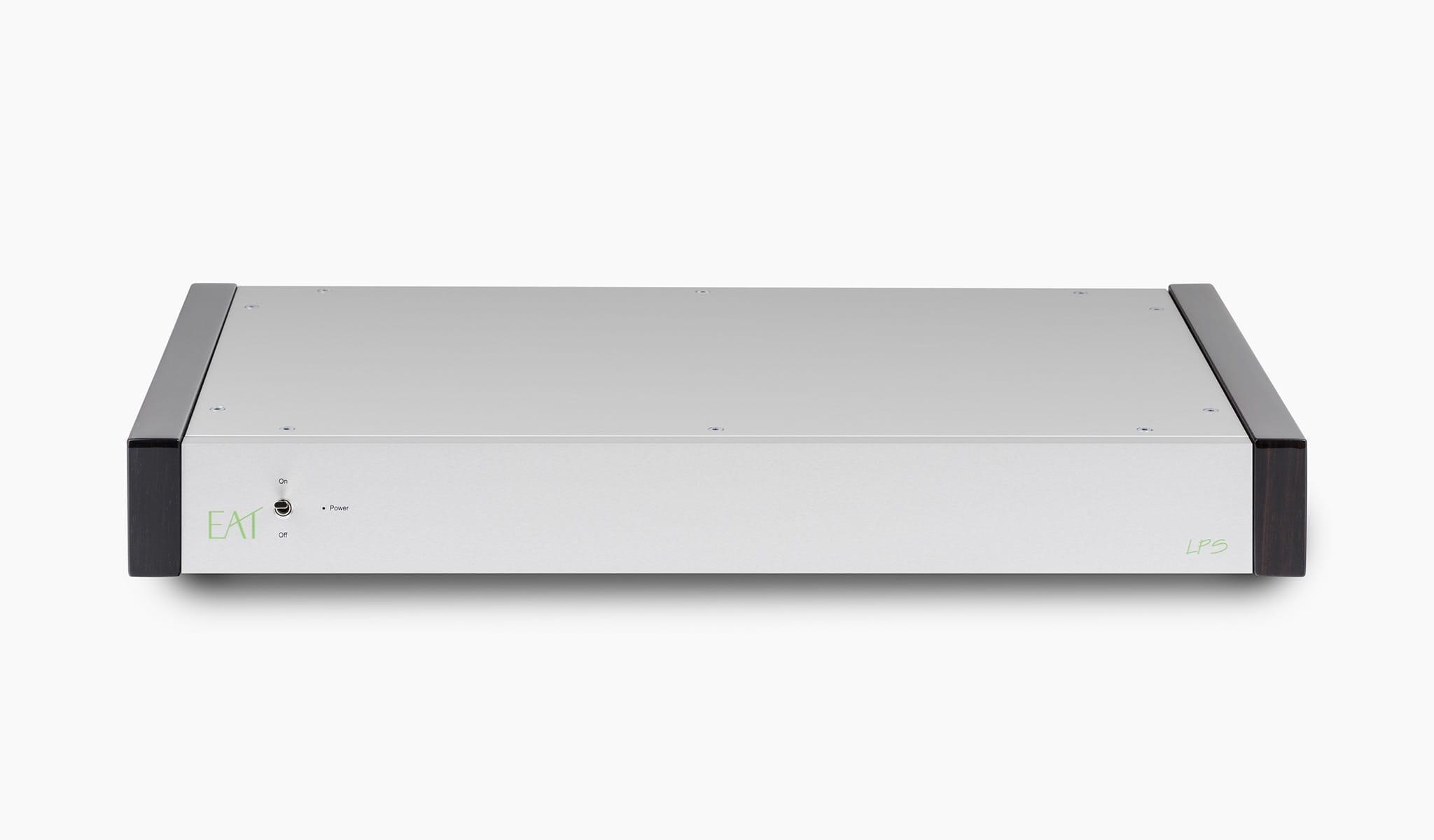 E.A.T. LPS Linear Power Supply
Elegant power supply. We at E.A.T. strongly believe that power supply is a part of signal path and the quality of power supply extremely significantly contribute to the sound quality. It is done without any compromise.
Full bridge rectifying use for ultra-fast diodes followed with 8800uF filtration bank. Voltage regulator is fully discrete. No operational amplifier is used. Voltage reference is TL431. This all result in very low noise and perfect regulation. In many aspects it also over-performing battery power supply. Ripple voltage is lower than 1 microvolt! Voltage accuracy is better than ± 0,05%. The temperature drift is beyond every level of standard power supplies. LPS is Dedicated for E.A.T. phono stages and turntables.
Dual output

Clean power supply

Two separate power supplies in one!

RFI eliminated from mains

Elegant looks
E.A.T. LPS Linear power supply technical information
Model
E.A.T. LPS Linear Power Supply
Input Power supply
120V or 230V AC
Output voltage / current
1 × 15V/2A ± 0,05%, noise max. 10uV
Output voltage / current
1 × 18V/1.5A ± 0,05%, noise max 1uV
Dimensions W × H × D
435 × 60 × 272 mm
Available in
Silver
Weight
4900 g
Supplied cables
1 × 15V 2.1mm (for E.A.T. C-Sharp, EAT C-Major and all Pro-Ject turntables)
1 × 15V XLR 4Pin (for E.A.T. E-Flat, E.A.T. Forte S)
1 × 18V 2.5mm (for E.A.T. E-Glo S, EAT Forte and all Pro-Ject Phono products except Phono Box RS and AD Box S2 Phono)
1 × 18V 2.1mm with longer connector shaft 14mm for Pro-Ject Xtension turntables