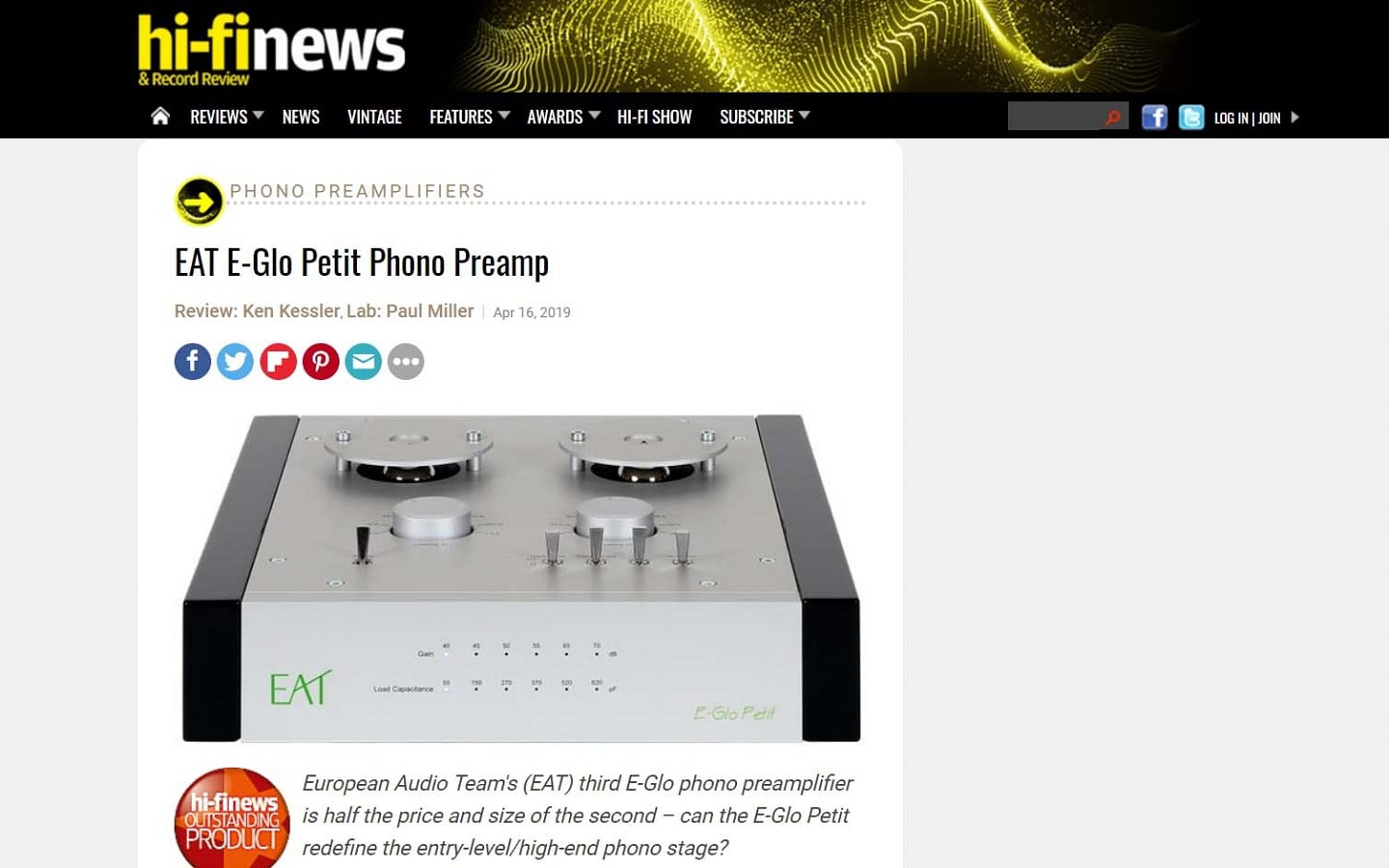 E.A.T. E-Glo Petit outstanding product by Hi-Fi News
published on 17/4/2019
EAT might have done too good a job: this baby all but obviates the need for the E-Glo S, which I reckon now deserves a Mk II update, because it does offer greater slam.
That said, the Petit strikes me as more accurate, it's a joy to use, it affords exceptional cartridge matching and its price begs the use of the 'B' word. Yes, this is a bargain and a natural mate for that other outstanding buy, the EAT Jo No°5 MC cartridge.
Read the full E.A.T. E-Glo Petit review on Hi-Fi News.
Subscribe to the RSS or Atom feeds.